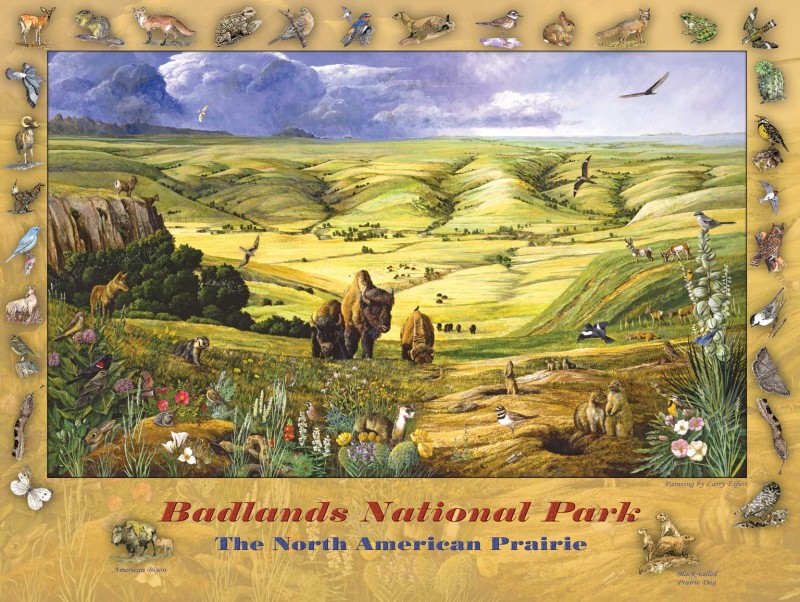 Finally, our summer load of new puzzles have arrived, and Badlands National Park might prove to be a real winner. By my count (somewhat fuzzy) this is somewhere around the 80th jigsaw puzzle we've developed or licensed from my paintings. The original mural is installed at the main Visitor Center in Badlands National Park in South Dakota. What, you say? You even have work in South Dakota? Yes, and this painting was done to commemorate the release back into the wild of the black-footed ferret, a native hunter important to that prairie ecosystem.
This is the box back, chocked full of enough critters to fill a field guide.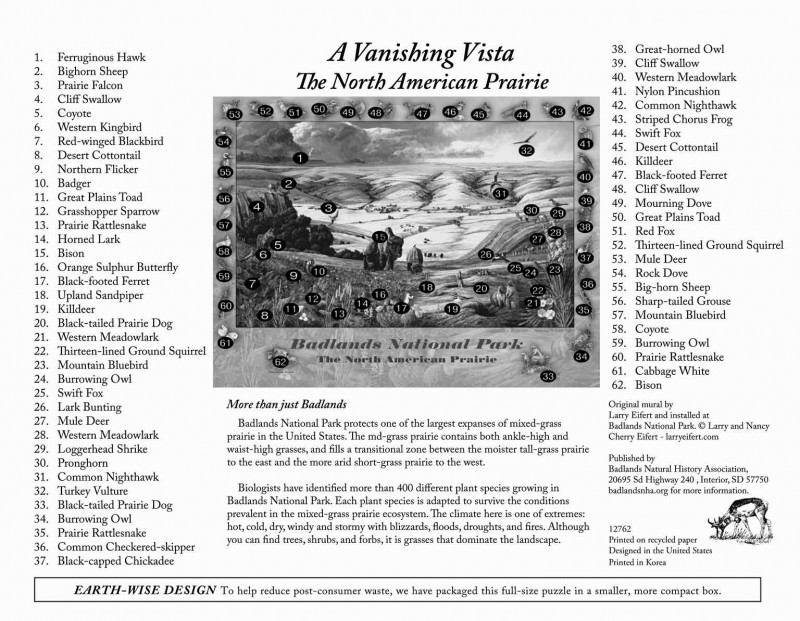 And here's a detail showing you what color carpet we have (just in case you want to know these things). The main thing is to know these are now available, because I received a bunch of emails requesting such things. You can order them here from the website store.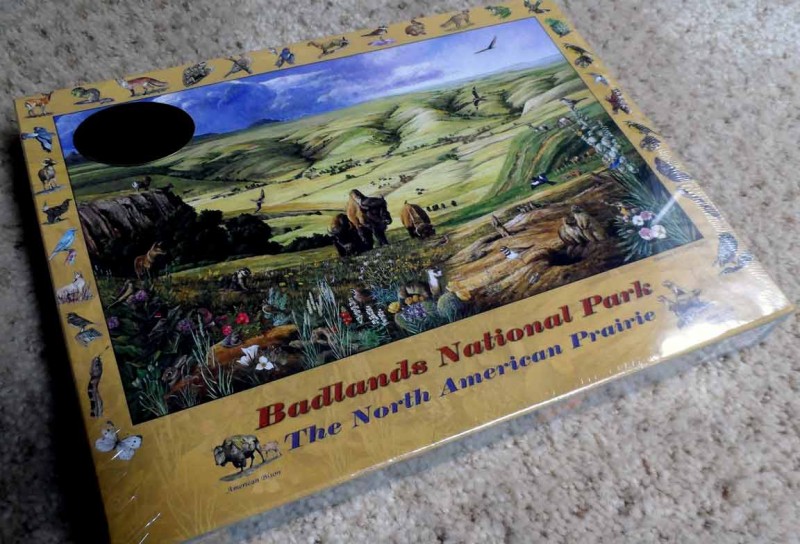 All the other available puzzles are there too.
Email us for details if you'd like.
Thanks for reading this week.
Larry Eifert
Here's the blog on the web.  And here's my Facebook fan page. I post lots of other stuff there.
Click here to go to our main website – with jigsaw puzzles, prints, interpretive portfolios and lots of other stuff.
Nancy's web portfolio of beautiful photographs or see what she's currently offering in the WEBSITE STORE.
And Click here to go to Virginia Eifert's website. Her books are now becoming available as Amazon Kindle books.