top photo: park staff gossip while Larry tries to work. Kenai Fjords National Park, Seward Alaska.
Contact Us:
Email: Nancy at nancy@nancycherry.com or Larry at larry@larryeifert.com
By surface mail, USPS, FedEx or UPS, our studio mailing address is:
Estuary Press, 115 Hilton Avenue, Port Townsend WA 98368
Business hours studio only: 360-379-0703
For more of Nancy's photos, go to her website here.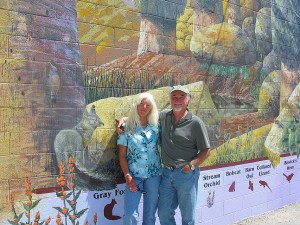 Use Permits
Just email us and explain what you intend to do with the images. We'll usually give you a one-time use permit if you don't intend to make money from it.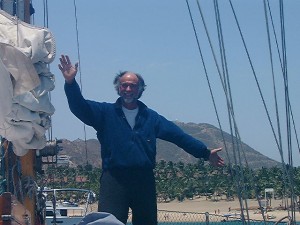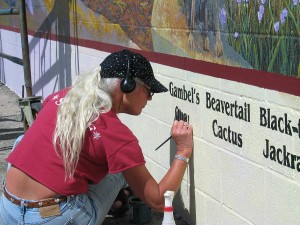 Where's My Order?
Occasionally we are on location doing field work for a new project. Estuary Press isn't a big company with folks just waiting around and watching the robots filling orders. If you've received an email after placing an order, you're get your shipment soon. If you have doubts about this, call us.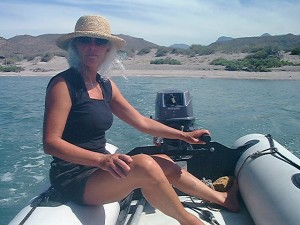 Like to hear from us occasionally? Just use one of the signup forms on most pages.



Larry Eifert has been in the business of selling his art since 1968. Nancy has since 1999.

For almost 10 years, we've sent out an email blog for new art projects or products. If you'd like to join this group, please send us an email. Don't worry, you won't get swamped with offers from us.
WE will NEVER give your email or other information to anyone else. No need to worry about SPAM originating from us (we hate it too). However, if you join our occasional newsletter, you may enjoy our stories and news about new products.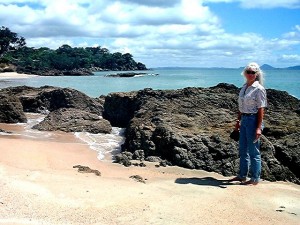 Discounts for Stores, Tour Groups, Schools or Classes:
We are happy to give quantity wholesale discount prices at the normal wholesale rates to stores, schools or ecotourism businesses. It's our goal to put our educational products into as many hands as we can. We also give volume discounts to teachers who wish to use posters or nature guides for teaching aids.
Can I Copy or Use This Art?
We allow photocopying of  poster interpretive backs for a non-commercial educational use. The easiest way to do this is to use an engineering machine for a one-time reduction of the poster back to an 11″ x 17″ size, then use the result to photocopy classroom copies. No other products may be photocopied! Please contact us for details. YOU MAY NOT SELL THESE COPIES.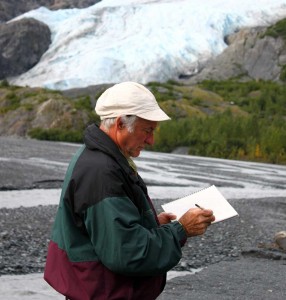 IMPORTANT Copyright information
All art, photos or information seen on this website is copyrighted © by Estuary Press, Larry and Nancy Cherry Eifert. Any use of the images found here may NOT be reproduced or used, either electronically or physically without written consent ONLY and may be obtained by email contact larry@larryeifert.com. We are happy to allow the use of this work for non-profit educational use, but CONTACT US FIRST. This allows us to better serve you by providing the best scanned version available.What happens if you get caught copying this work without permission?
We have successfully litigated the plagiarism of Larry Eifert's art and won't hesitate to do it again, mainly because the law is on the side of the artist. It's not worth it to you, so call us for a user permission agreement.