Olympic National Park – Sol Duc River Gateway Kiosk and other interpretive art by Larry Eifert. These are large 48″ x 72″ panels
Please enlarge these for better viewing by clicking each image.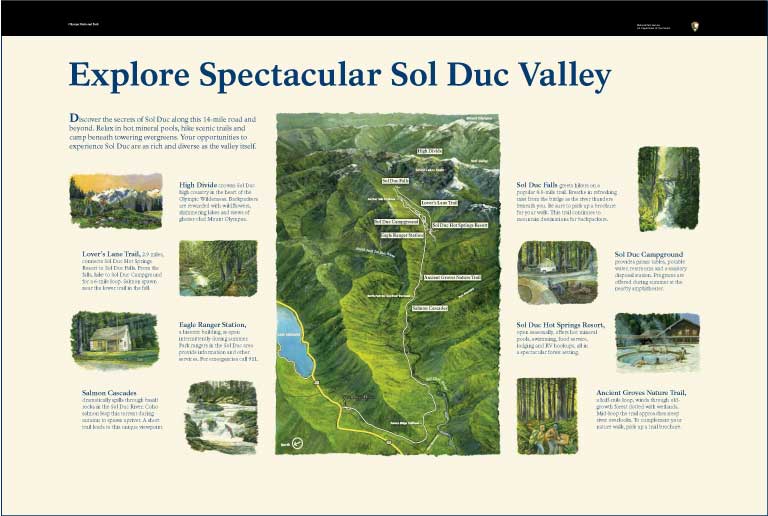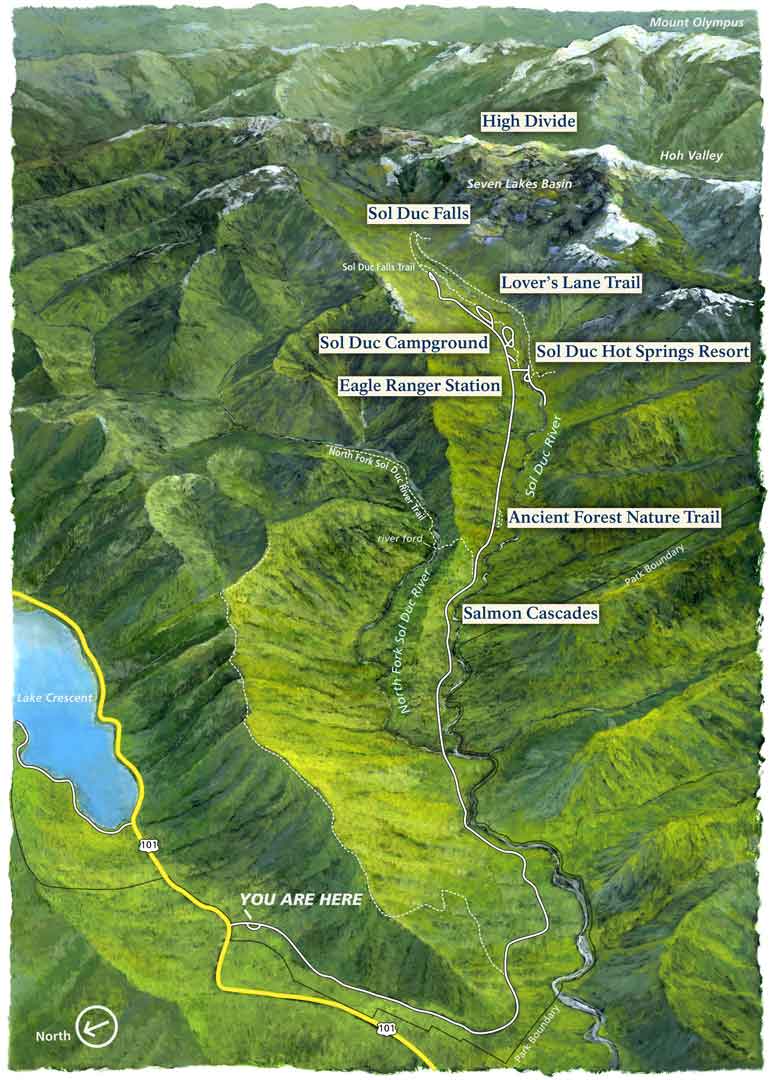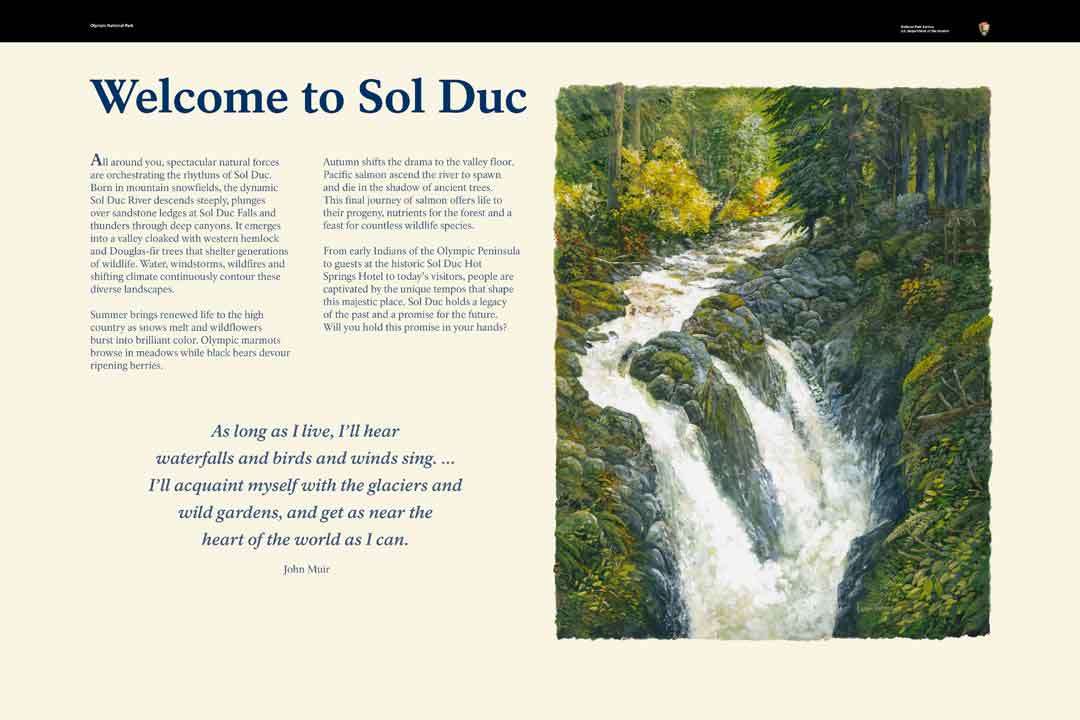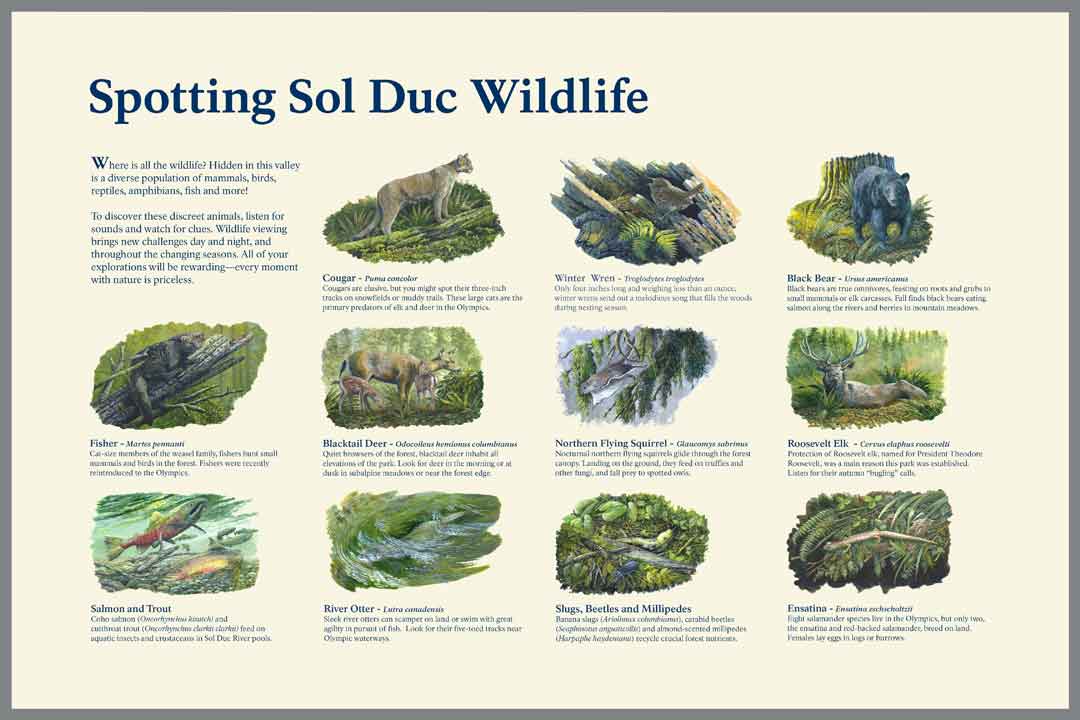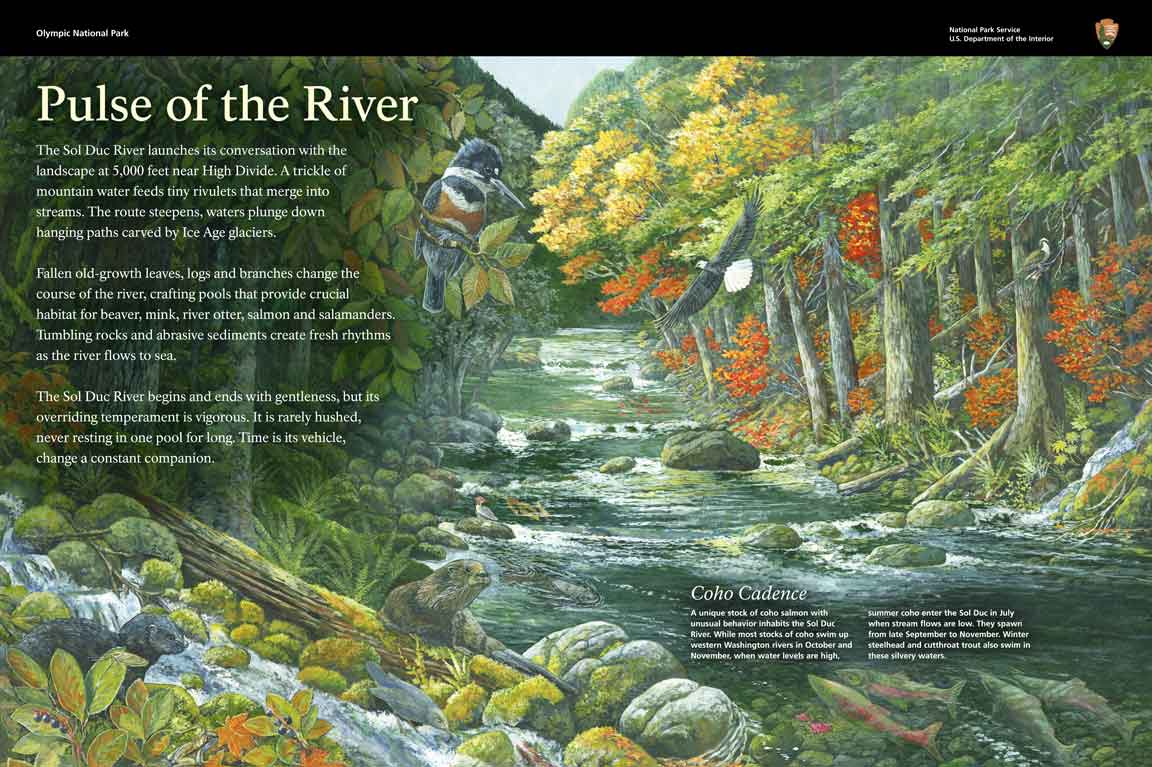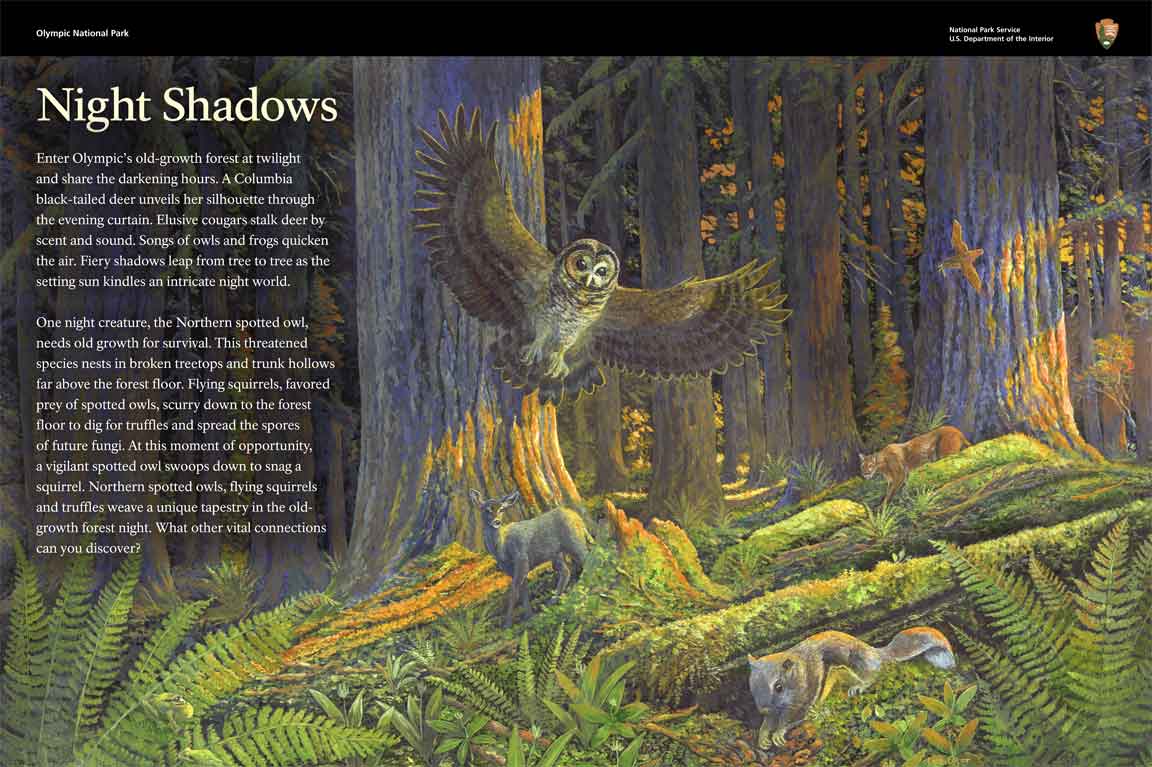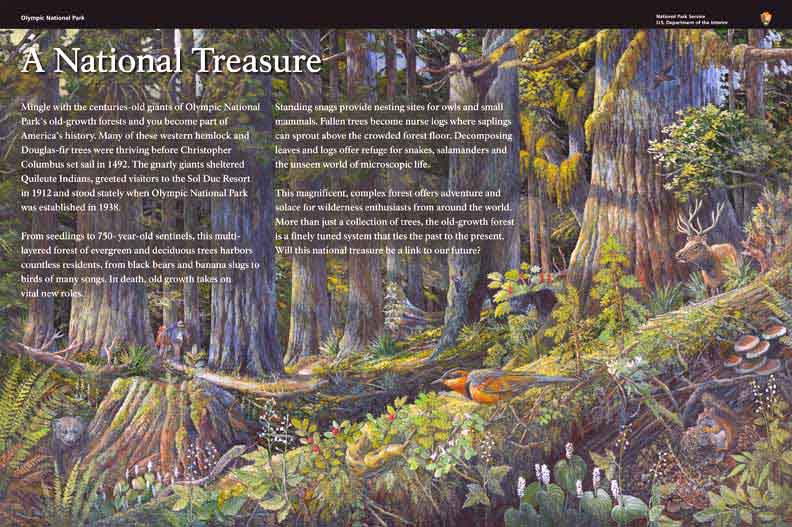 Reintroduction of American Fishers to the Park. This painting was used on the park newspaper and exhibit.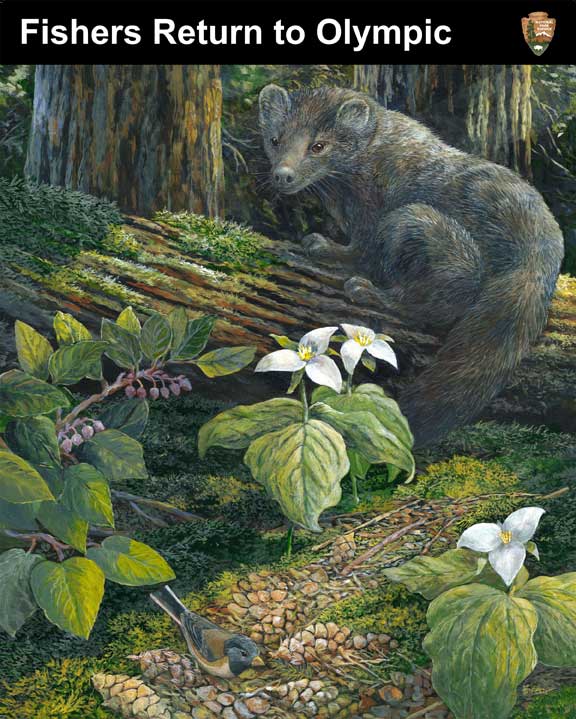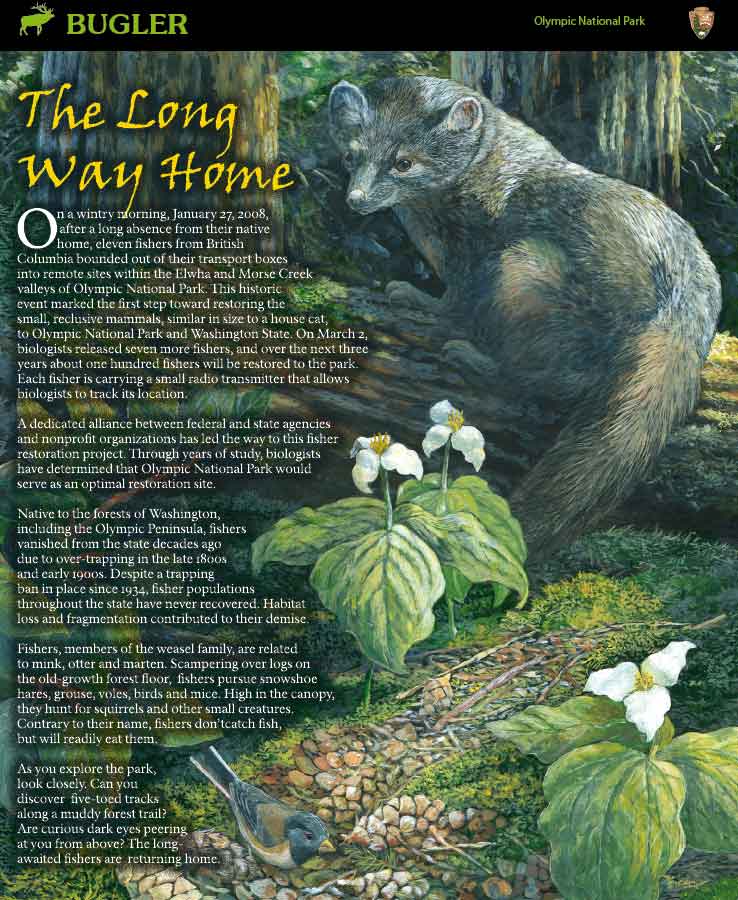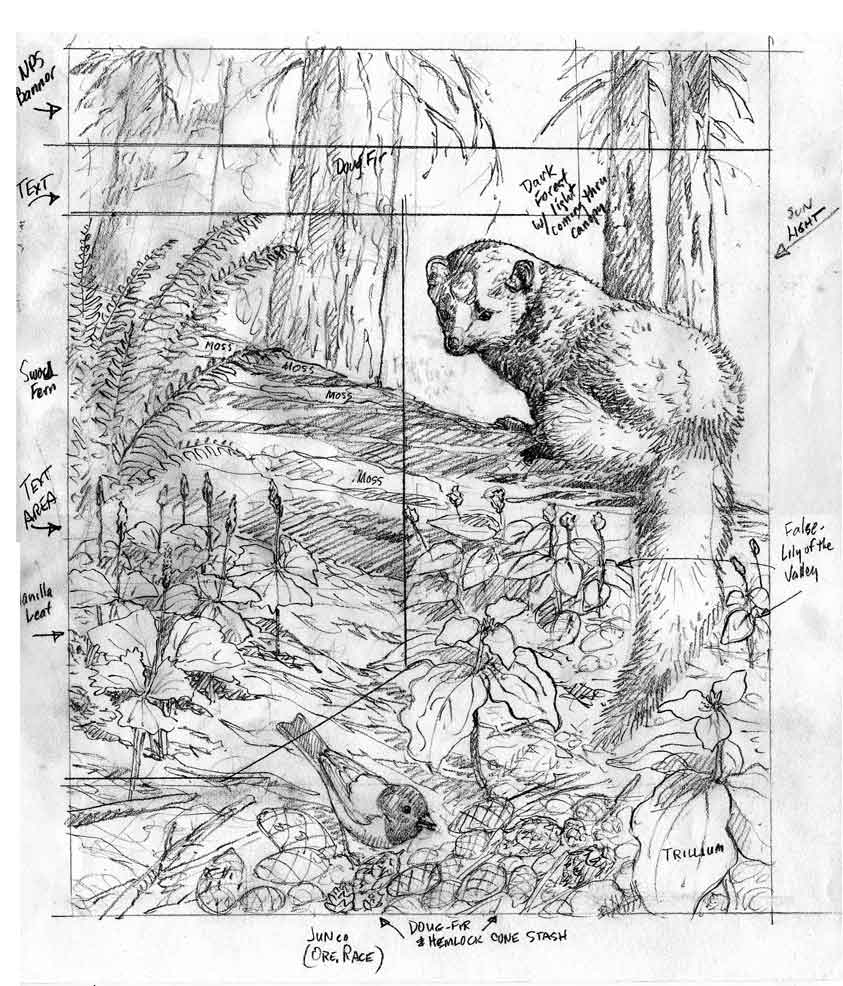 Interpretative Panel for Hurricane Ridge area about Olympic Marmots