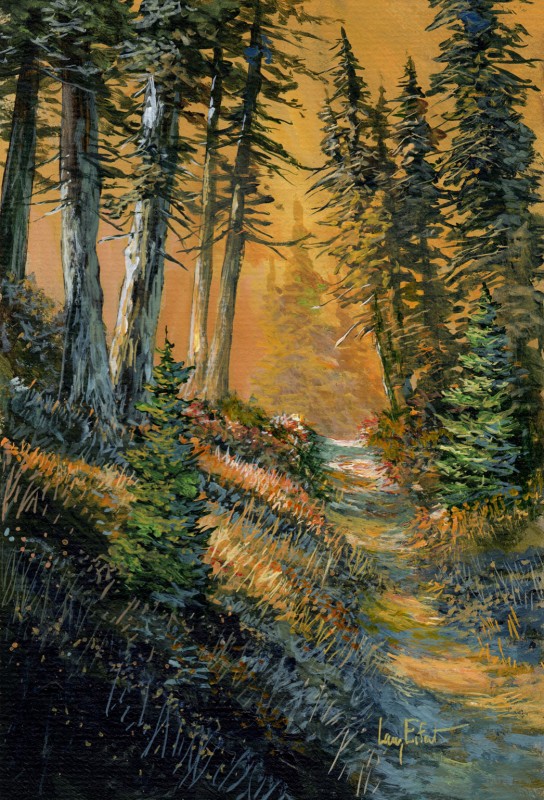 This little acrylic was painted a month ago and I was holding it for a friend who appears to not want it now – so here it is on my blog ready for a new home. I painted several studies of this hillside road close to us, but this one became a trail. To me, the white at the top of the grade makes the center of interest work well – like a light bulb enticing you "up the hill." This is the nice thing about painting over photography, but I'd never say that to Nancy (who spends a lot of energy looking for photographic images that look like paintings).
 Sorry, it's now sold.
Since Solstice and the new year are almost here, I just want to thank everyone for the amazing support I've gotten on my blog-thing. I posted my 250th post last week, and of these 36 new small paintings I've recently finished, only a few are left in the studio. Feels good. Thanks, everyone. I wouldn't have imagined it, but this is becoming a very personal way to sell my stuff. Each sale seems to have an email-back-and-forth that lets me get to know who's buying it – a very different experience from the typical gallery sale where I usually don't even know the name of the buyer because it might breech some client/gallery confidence. And at this stage of my life, 'personal' is becoming more and more important to Nancy and I. Making a living as a painter is more than just making money.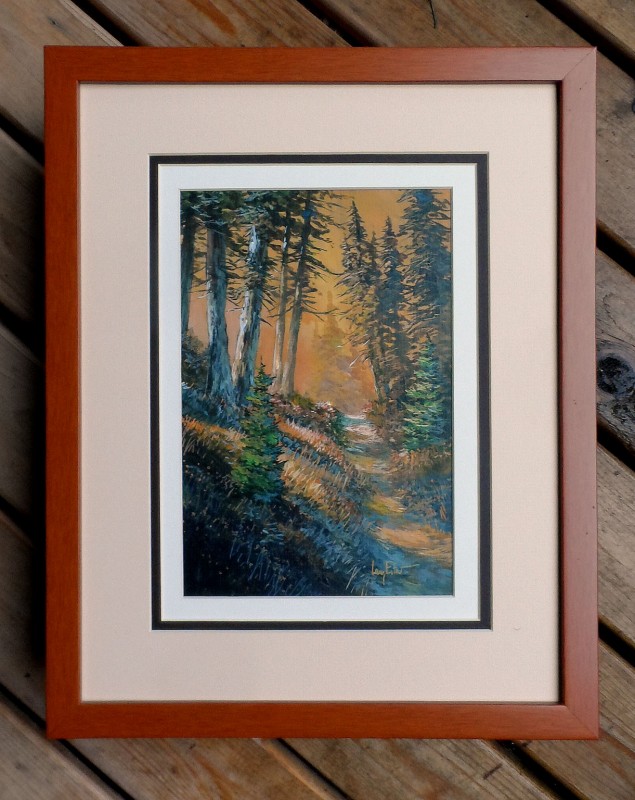 This ORIGINAL painting is acrylic on board, 6″ x 9″ and $145 framed. Outside measurements are about 12″ x 15″. The custom frame has a triple liner and glass. Shipping adds just a bit more depending on your zone. This is the original painting, NOT a print.
Email us for details.
Thanks for reading this week.
Larry Eifert
Here's the blog on the web.  And here's my Facebook fan page. I post lots of other stuff there.
Click here to go to our main website – with jigsaw puzzles, prints, interpretive portfolios and lots of other stuff.
Nancy's web portfolio of beautiful photographs
And Click here to go to Virginia Eifert's website. Her books are now becoming available as Amazon Kindle books.