A Painter of American Wilderness, Larry Eifert has more art in parks and refuges than any other artist.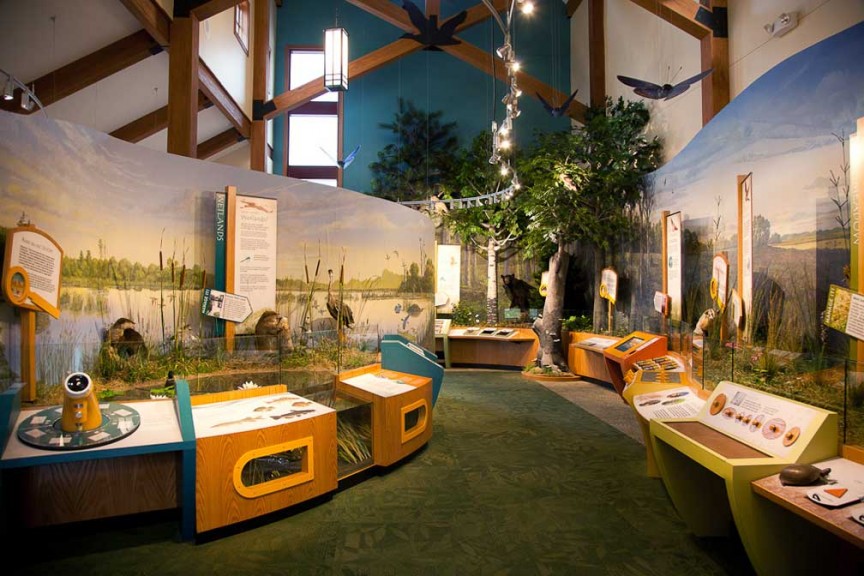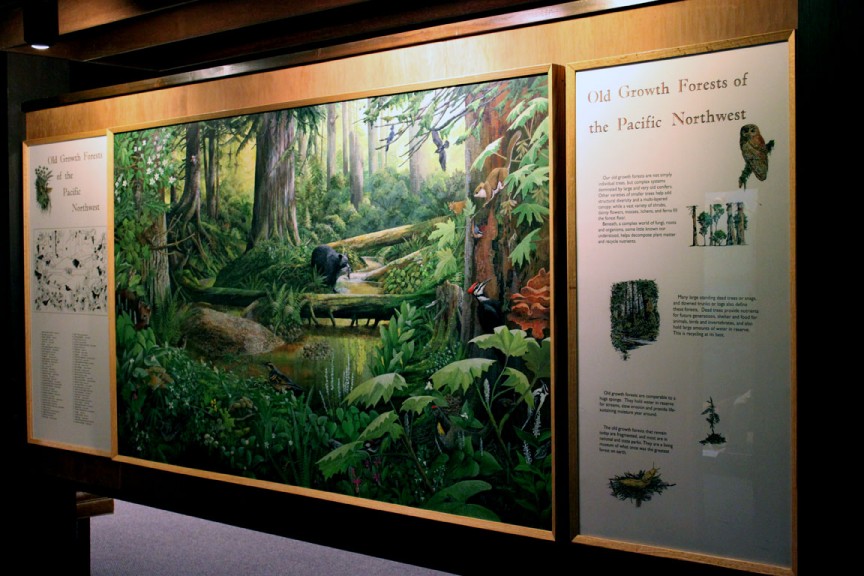 Mural catalog overview of paintings and public installations
Mural catalog for National Parks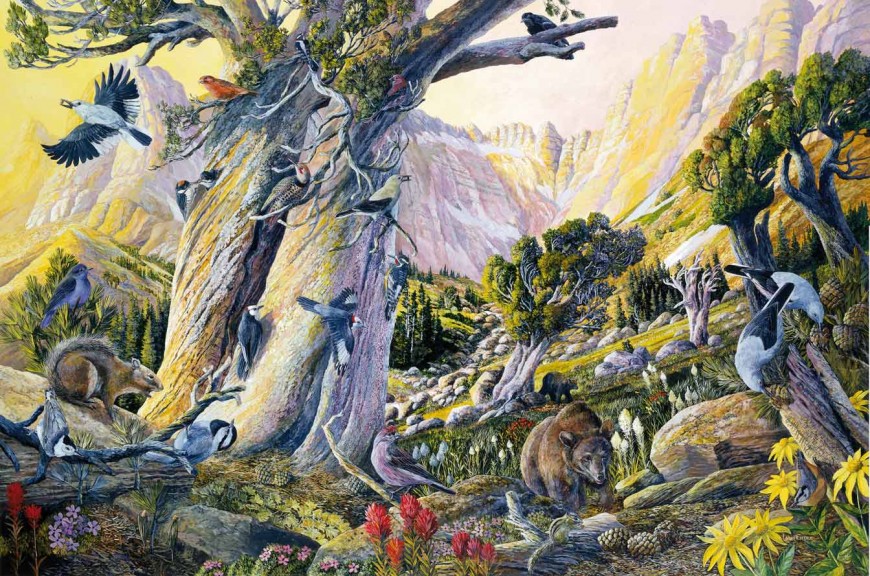 Many projects have been developed for environmental issues.
Jigsaw puzzles are just one of the many ways we teach nature with art. See more in our web store.
 Almost 80 images have been used on JIGSAW PUZZLES, posters, journals, cards and books. See what's available in our store.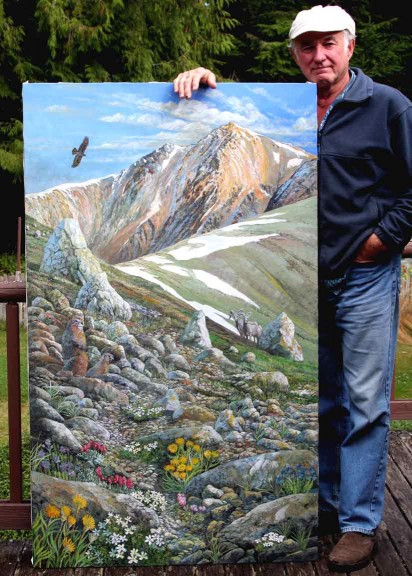 The artist and the alpine. One piece of a much larger visitor center mural for the Schulman Grove of Bristlecone Pines, oldest trees on the planet.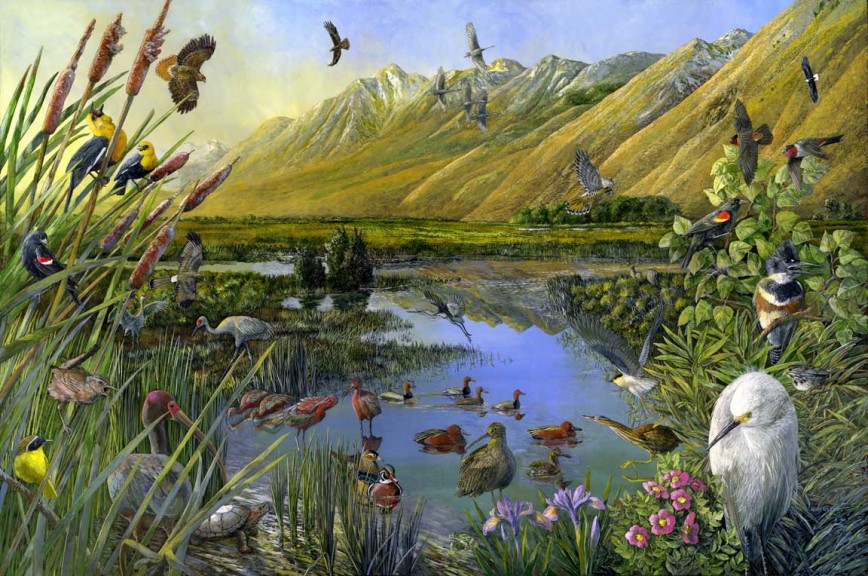 The Nature Conservancy has also commissioned Eifert for many paintings in Utah, Nevada and Alaska.
See all this and much more here, so continue by exploring the menus.