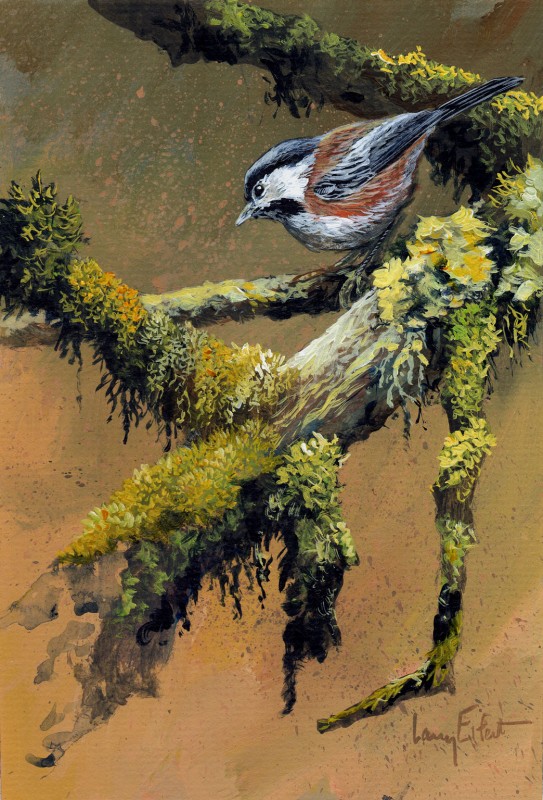 Sorry, it's sold.
I have an ongoing series with this little bird, and their buddies, the  nuthatches, kinglets and wrens. This time of year the leaves are mostly gone off the alders and maples, and for the first time in months I can see their beautiful shapes. Some of the older trees are nicely festooned with moss and lichens, making for even better drawings. The birds and branches, nice subjects for small paintings of these small birds that are currently flocking together in little gangs. They're this summer's families, still bonded together and working the branches for insects.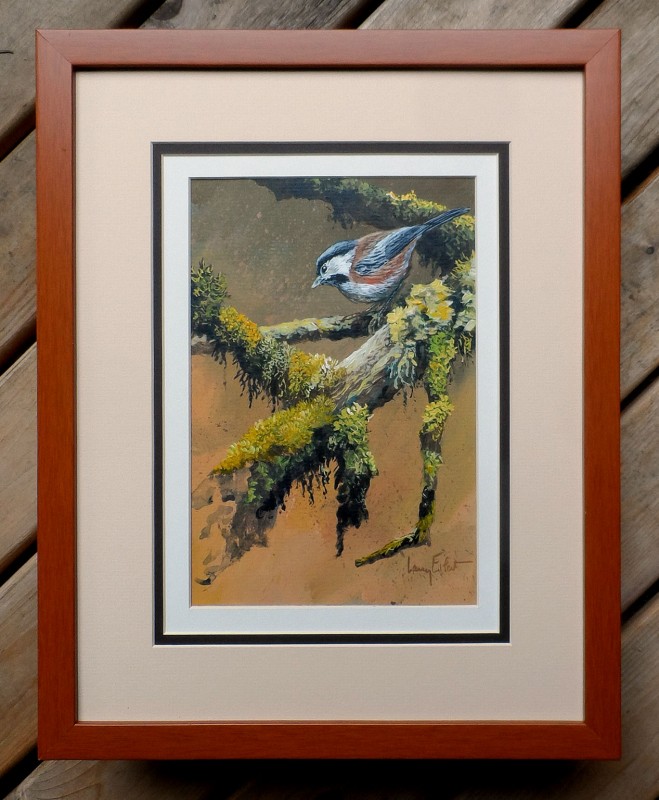 This ORIGINAL painting is acrylic on board, 6″ x 9″ and $145 framed. Outside frame measures about 12″ x 15″. Gallery prices will be higher. The custom frame has a triple liner and glass. Shipping adds just a bit more depending on your zone. This is the original painting, NOT a print.
Email us for details if you're interested. I'm happy to say these little paintings aren't lasting long.
Thanks for reading this week.
Larry Eifert
Here's the blog on the web.  And here's my Facebook fan page. I post lots of other stuff there.
Click here to go to our main website – with jigsaw puzzles, prints, interpretive portfolios and lots of other stuff.
Nancy's web portfolio of beautiful photographs She has a new show opening this weekend in Port Townsend's Gallery Nine.
And Click here to go to Virginia Eifert's website. Her books are now becoming available as Amazon Kindle books.