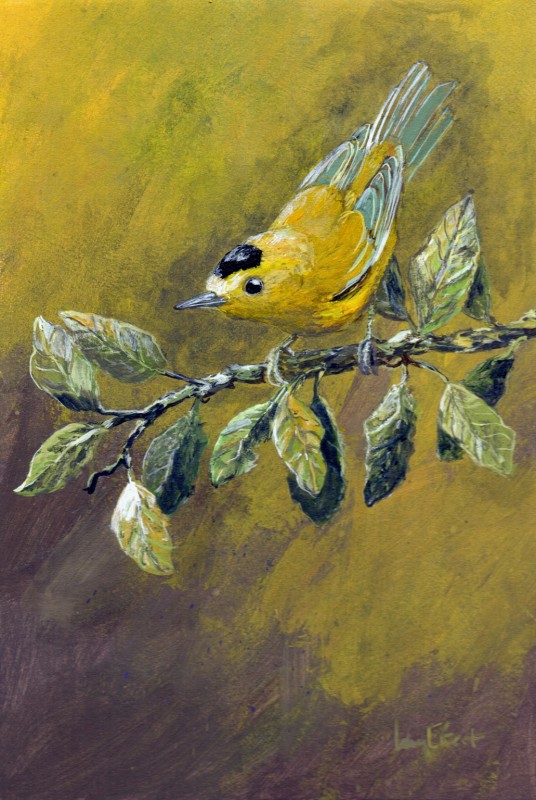 This painting is still available as of Tuesday, August 26 at 8am PDT. Email me if you're interested.
We have a little pond, an important water source this time of year for all sorts of wildlife – squirrels, deer, probably bear and bobcat, our local cougar – and these little summer warblers tend to hang there too. This male was flitting around near the little waterfall I contrived to make the water unstable for mosquitoes, and watched him as he got himself soaked with a misstep. I thought it a might be a nice painting (before he got soaked).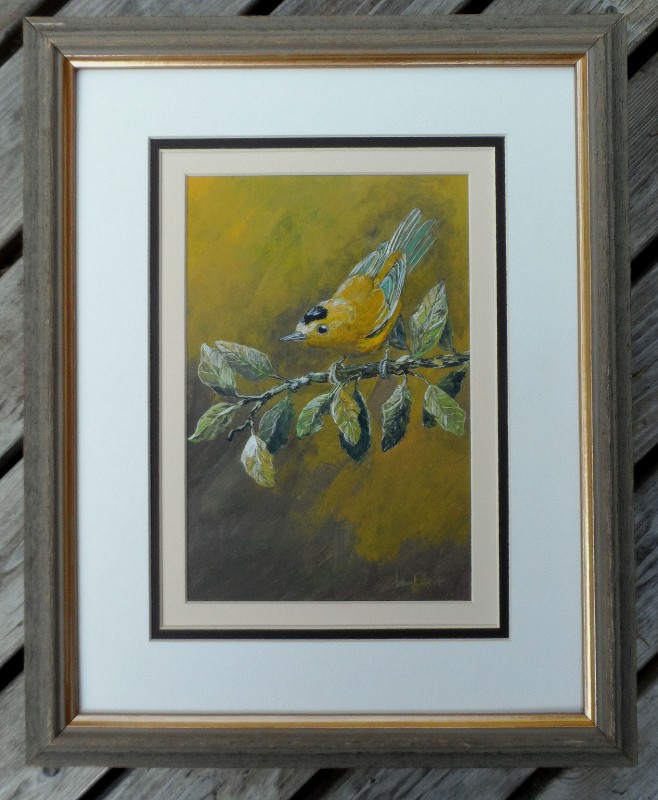 This ORIGINAL painting is acrylic on board, 6″ x 9″ and $145 framed.
The custom frame is included, and has a triple mat and glass. Shipping adds just a bit more depending on your zone. This is the original painting, NOT a print.
Email us for details.
Thanks for reading this week.
Larry Eifert
Here's the blog on the web.  And here's my Facebook fan page. I post lots of other stuff there.
Click here to go to our main website – with jigsaw puzzles, prints, interpretive portfolios and lots of other stuff.
Nancy's web portfolio of beautiful photographs
And Click here to go to Virginia Eifert's website. Her books are now becoming available as Amazon Kindle books.